Me & My Bald HeadIt is indeed true, today (October 14) is officially Bald and Free Day.
As a bald girl myself, I found this little discovery to be quite delightful.
Whether you are bald by choice or not, today is the day to set that wig or hat aside and embrace your baldness!
There is even a Bald and Free Day dinner party event in Minneapolis, MN posted on Facebook.
Crack out the Bic razor and celebrate!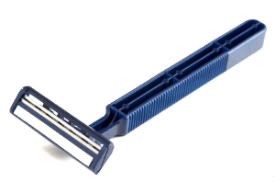 Wednesday, October 14, 2009 at 9:18AM
| |

Email Article