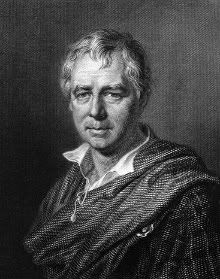 Sir Walter ScottThe term freelance, meaning a "self-employed person," is a term with an interesting past. The original freelances were medieval Italian (condottiere) and French (compagnies grandes) knights, free men who would sell their skills with the lance to any master, whether his cause was good or bad.
The name freelance for these knights was invented by Sir Walter Scott in Ivanhoe (1820).
Freelance doesn't seem to have been applied to writers until about 60 years later.

Tuesday, June 2, 2009 at 9:26AM
| |

Email Article